Tokyo Shibuya 100BANCH, the Experimental District that Builds the Future
The idea of 100BANCH came about in commemorating Panasonic's centennial celebration in 2018. We are creating new values that guide the next 100 years with young generation who are shaping the future. 100BANCH supports project teams by connecting them with industry-leading mentors with various backgrounds and offering the space to work on their projects. On the first floor, there is a dining space produced and operated by Cafe Company to pursue a new food experience in light of the future. The second floor is GARAGE, a workspace for project members where variety of projects are simultaneously moving on. The third floor offers a collaboration space LOFT for shaping the next 100 years together with Panasonic.

3F LOFT
Panasonic's future creation base that pursues new values. It can also be utilized as an event space for workshops and presentations.

2F GARAGE
Workspace for a variety of projects primarily led by those under 35 years old. Exhibiting the working process open to the public allows visitors to jointly collaborate on the project.

1F KITCHEN
The dining area run by Cafe Company brings a new food experience in light of the future.
Call for ambitious 100 projects that have a potential to build the next 100 years.
We are seeking ambitious project teams that leverage 100BANCH for your activity.
The qualified project teams will be able to use the project space and event space for free of charge.
Are you interested in creating new values together with the various industry leaders? If you would like to utilize 100BANCH to implement your project, please read the guidelines and send us your application.
We look forward to receiving entries from aspiring young people, who are passionate about building our next 100 years future with their own hands.
<Extent and form of support>
(1) Use of the project space
(2) Mentoring support by some of the best industry leaders
(3) Link to a vast network of connections
<Required qualifications>
The project leader must be under 35 years old at the time of entry. (There is no restriction on the age of project members.) The team must use 100BANCH as the main operating base while working on the project. The team members must possess strong social responsibility and motivation.
<Target candidates>
We are widely recruiting project teams that are willing to take on the challenge to create new values that would make the world a better place in the next 100 years. There is no restriction on the industry or scale as long as the project has a cause based on personal experience and can be shared openly with others.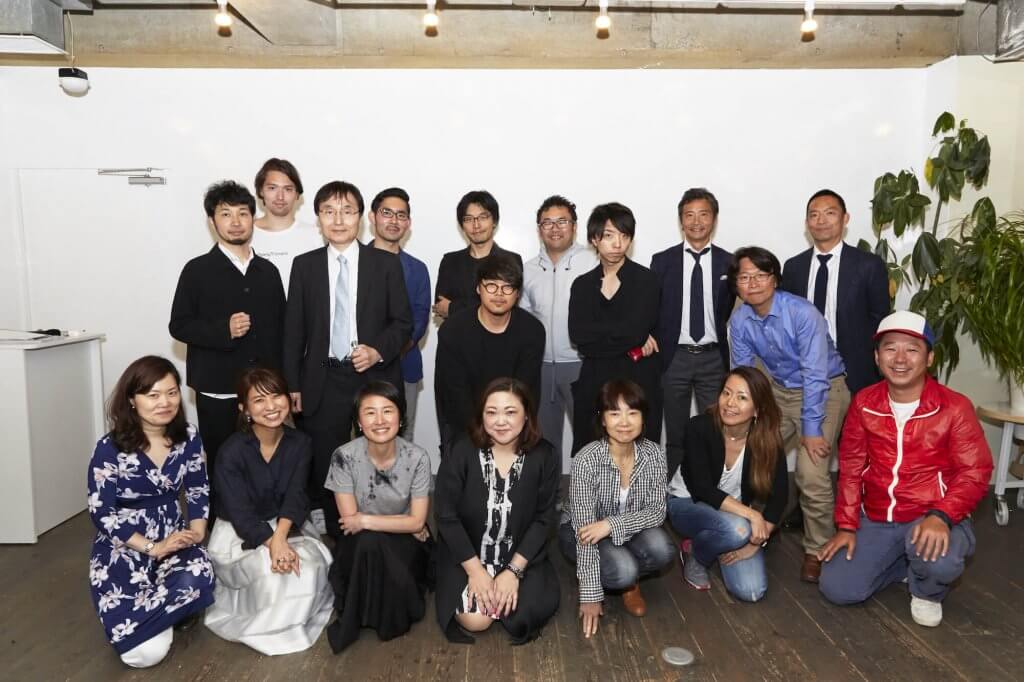 ● Yoshiki Ishikawa (Doctor of Preventive Medicine/Co-founder of Campus for H Inc.) ● Masanori Ikeda (Photographer) ● Fumiko Ichikawa (Co-Founder of Re:public, Inc.) ● Takuma Iwasa (President & CEO at Cerevo Inc.) ● Hiroyoshi Iwata (Associate Professor at Graduate School of Agricultural and Life Sciences, Faculty of Agriculture, The University of Tokyo) ● Mitsuaki Oshima (Former Chairperson and Executive Advisory Engineer of Panasonic Corporation) ● Etsuko Okajima (CEO of ProNova Inc./Professor at Graduate School of Management, Globis University) ● Yoichi Ochiai (Media Artist/Advisor to the President and Associate Professor at University of Tsukuba) ● Shujiro Kusumoto (President & CEO of Cafe Company Inc.) ● Norihiko Sasaki (Editor-in-Chief/Managing Director at NewsPicks) ● Atsuko Suzuki (Director/Secretary General at ETIC.) ● Takehiro Sekiya (Founding Editor-in-Chief at To-Ti Web) ● Shinichi Takamiya (Partner/Chief Strategy Officer at Globis Capital Partners <GCP>) ● Kai Tanaka (Owner of The OPEN BOOK) ● Jo Nagasaka (President of Schemata Architects) ● Mariko Nishimura (CEO/Producer of HEART CATCH Inc.) ● Ken Hasebe (Mayor of Shibuya Ward) ● Chiaki Hayashi (Co-Founder of Loftwork Inc.) ● Kana Bogaki (Director of Makuake, Inc.) ● Takashi Yokoishi (Founder/Organizer of TOKYO WORK DESIGN WEEK/CEO of &Co., Ltd.) ● Kei Wakabayashi (Former Editor-in-Chief of WIRED Japan)
Honorifics omitted and listed in Japanese alphabetical order
Message from the Organizers
It is said that Konosuke Matsushita, the founder of Panasonic, decided to be in the electronics business at the age of 15 when he saw a train going down the main street illuminated by street lights. At 23 years old, he started his business in his garage with a big dream and ambition. About 100 years have passed since then, and we believe that it is the challenges by the aspiring young generation that will shape the next standard. The idea of 100BANCH originally came from such thinking. Capturing the signs of future in the city of Shibuya where things are constantly changing, the young generation boldly tackles new challenges wherever their energy takes them. We look forward to working with such aspiring young people.
Rie Noritake (Panasonic Corporation)
100BANCH Organizer
"There is no way that's possible." "What good does that sort of thing do anyone?" As reasonable and rational as they may be, if we listen to such critical voices, we could not produce anything that makes a social impact for the future. It is important to leave common sense behind and trust your instincts to put something into shape, however rough-cut it may be. Loftwork has developed based on such beliefs, which makes us experimental and innovative. We believe that starting the business in Shibuya, one of the most unique cities in the world, has had a great significance for the company. 100BANCH is a frontier in which various talents and ideas intersect. Let's create a new movement together.
Hajime Matsui (Loftwork Inc.)
100BANCH Organizer